Shareholder (Citizen)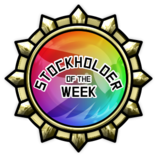 Joined

Nov 17, 2021
Messages

38
Feather

ƒ74
Nation
Hello,

Part of the initiatives for the term was to have questions of the day to spur engagement on the RMB. If you have an idea for a good question of the day please post it in the thread and we can add it to the list.

If you could accomplish one goal on NationStates what would it be?
What is your favorite board game to play and why?
Do you have a go to song when you want to cheer yourself up? What is it?
If you could go on a vacation to anywhere in the world, where would it be?
What superpower do you want?
You can only eat one food for the rest of your life. What is it?
Last edited: